Ham Radio Project Frequently Asked Questions (FAQs)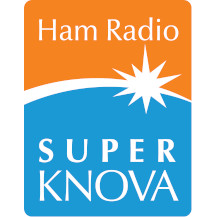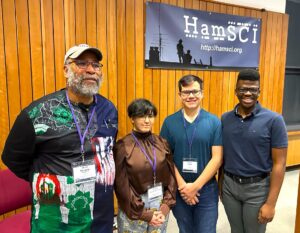 What are we trying to accomplish with this program?
We are creating space for BIPOC young adults to enter and explore the world of amateur radio (also know as Ham Radio) and the exciting opportunities and learning around the electromagnetic spectrum. Importantly, we are hoping to facilitate a cohort of learners who support each other in their journey as amateur radio enthusiasts.
When will I know if I have been accepted into the program?
We anticipate "rolling acceptances" - we will review applications throughout the application period and make some offers as early as June 7th. All offers will have been made by June 21st. If you receive an offer letter, please note the deadline for accepting the offer.
Do I have to be enrolled in college to participate?
No. We are looking for folks who are passionate about learning about the Electromagnetic Spectrum (EMS); especially those interested in joining the Amateur Radio community. Some of the content will be geared toward supporting learners who are enrolled in college or are interested in returning to school.
Are there breaks in the 40-week program?
You will receive a stipend for each of the 40-weeks in which you participate. Note that there will likely be some reduced expectations for participation during holidays.
What are attendance requirements?
Attendance requirements will be described in the course. Generally speaking, in order to maintain eligibility to remain in the course (and to succeed in the course) you will need to attend classes and complete the assignments, or make alternate acceptable arrangements on a case-by-case basis with the instructor.
This is more than a course; this is an intentionally designed cohort-building effort. This means that you will need to show up regularly. Missing more than 4 classes, for example, in one semester, would put your continued participation at risk.
Are there circumstances under which I might lose the stipend/be asked to leave the program?
We understand that life can be challenging and that you will have multiple demands on your time and energy. We will avoid burdening you with unnecessary tasks. We will work with you to help you succeed. But you will need to let us know when you need help or accommodations; communication is key to a successful experience in the program.
Students may be asked to leave the program for the following reasons (not all-inclusive):
Violations of code of conduct and class policies
Missing classes without notice and without acceptable make-up participation
Lack of demonstrated progress in course 
Failure to respond to emails or requests for information